Manipulation Ukraine exports food, while there are queues for bread in Odesa
Russian propagandists called the Ukrainian attempt to trade from the Odesa port a crime against Ukrainians, who "could get a real Holodomor-2". At the same time, they are distributing a video that allegedly shows a queue of several hundred Odessans for bread. In other videos, the queue is mistaken for the Mykolaiv queue, writes the project "On the other side of the news".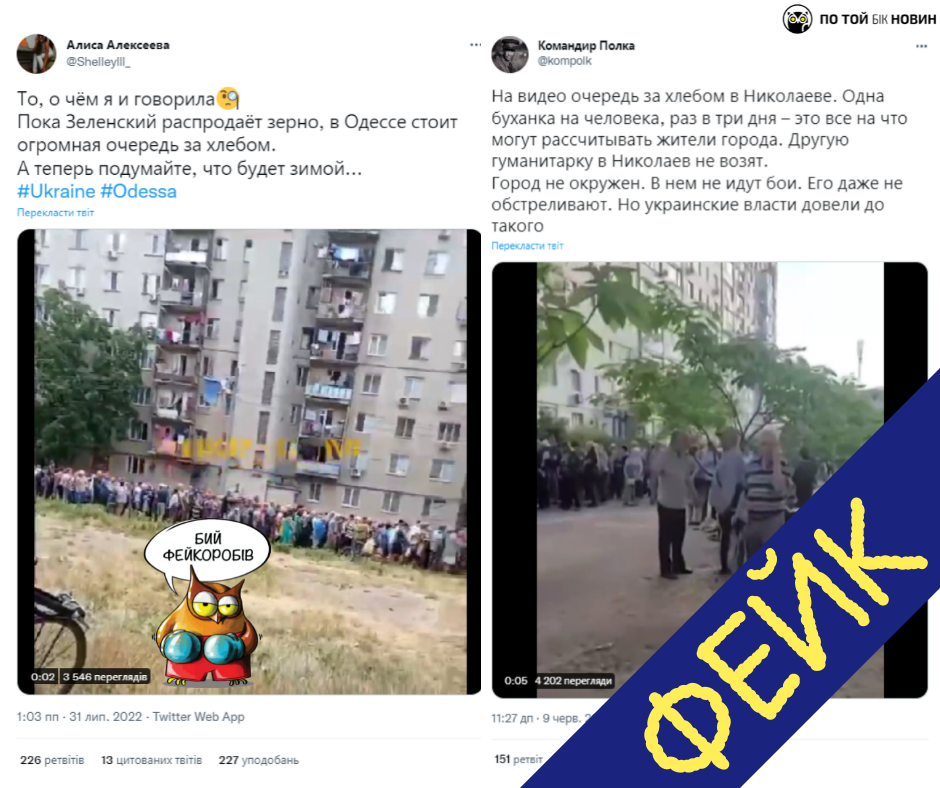 On August 1, for the first time in more than five months, a ship loaded with Ukrainian food (26,000 tons of corn) left the port of Odesa. The export of Ukrainian grain is, first of all, another step towards preventing world hunger. Unblocking the ports will provide at least a billion dollars in foreign exchange earnings for the economy and an opportunity for the agricultural sector to plan next year's sowing, fact-checkers write.
Secondly, export is an annual routine, and Ukraine is among the top ten grain exporters. In the ports of Odesa, 16 more ships blocked by Russia are waiting for their turn.